6.21 Health Talk –Ways to Stay Away from Cancer (Language: Mandarin)
Posted on 21/06/2019
---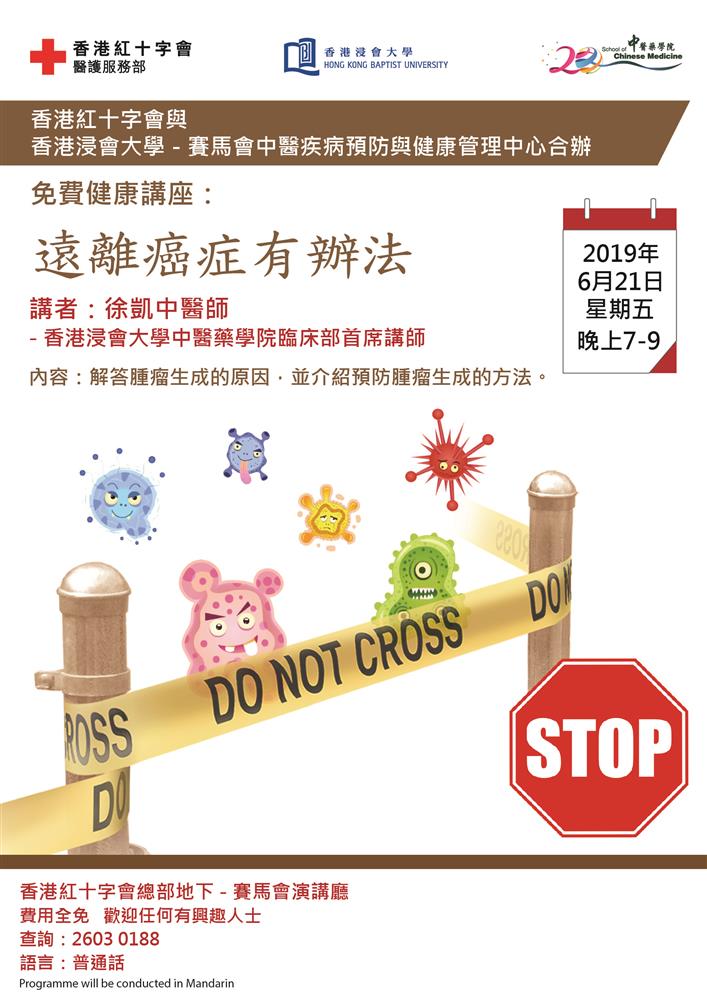 Health & Care Service Department of Hong Kong Red Cross organizes free health talks for the general public on regular basis to promote health messages and knowledges.
The topic of the coming talk is "Ways to Stay Away from Cancer".
Event Detail
Date:

21st June, 2019 (Friday)

Time:

19:00 – 21:00

Venue:

Jockey Club Convention Hall, G/F, Hong Kong Red Cross Headquarters

Speaker:

Ms CHEN Zemin
Visiting Scholar, Clinical Division

Content:

Prevention of cancer

Language:

Mandarin

Target Audience:

All

Fee:

Free of charge

Application Method:

Application Deadline

20th June, 2019 (First come, first serve)

Remarks

For any enquiry, please contact our staff by calling 2603 0188.