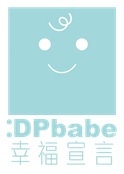 DP Babe family portraits
- Year-round Offer: 20% Discount
- Birthday Offer: 25% discount
Terms & Conditions
A valid printed or e-version "Friend of Red Cross" 2023/24 membership card shall be presented before payment in order to enjoy the offers.
The birthday offer can only be redeemed during the member's birthday month.
The offer cannot be exchanged for cash or other products.
The offer cannot be used in conjunction with other promotional offers and discounts.
In any case of disputes, the decision of 《DP Babe》 shall be final.
Enquiry
Website: www.dpbabe.hk