Messages from Regular Donors' Recruitment Ambassadors
---
Donors are self-motivated and they appreciate to make donation
The reason for me to continue my fundraising job is the cause of humanity of Hong Kong Red Cross. In the past, I worked as a salesman and gained some experience and skills on presenting and listening. However, I did not find any meaning on the work. I wanted to change my attitude and myself! So I joined HKRC as a Regular Donors' Recruitment Ambassador. In these 8 years, because of my job, I met different people and introduced HKRC services to them. Donors are self-motivated and they appreciate to make donation. And now, as a team leader, I hope my positive energy can motivate my teammates toward positive thinking and pass it on to our regular donors in helping others!
She hold my hand and I make a promise…
In an on-site fundraising, I met a lady. She told me her mother used our "Mobility Equipment Loan Service", so her mother could travel and spent her remain living time in a happier way. She really appreciated our professional explanation on different services and positive assistance to assist her and her family from disappointment. Finally, she held my hand and said: Keep your passion and spread more hopes to our society". I was empowered and I promised to try my best to contribute on fundraising and assist more people in need.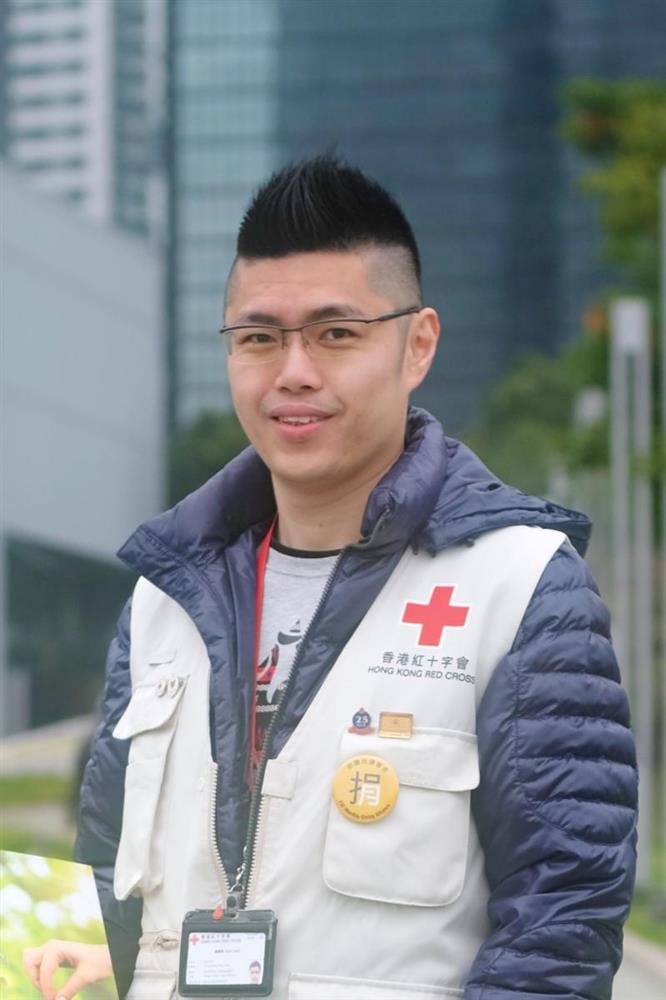 If you meet our "Regular Donors' Recruitment Ambassadors Teams", we sincerely hope that you can spend some time to understand our services and join us as our Regular Donors to protecting human lives together!
You may click here for their roadshow locations or contact our Communications and Resource Development Department at (852)2802-0016 (Email: crd@redcross.org.hk or Fax: (852)2802-0017) for further information.