Life on Life : Patient Caring Programme
---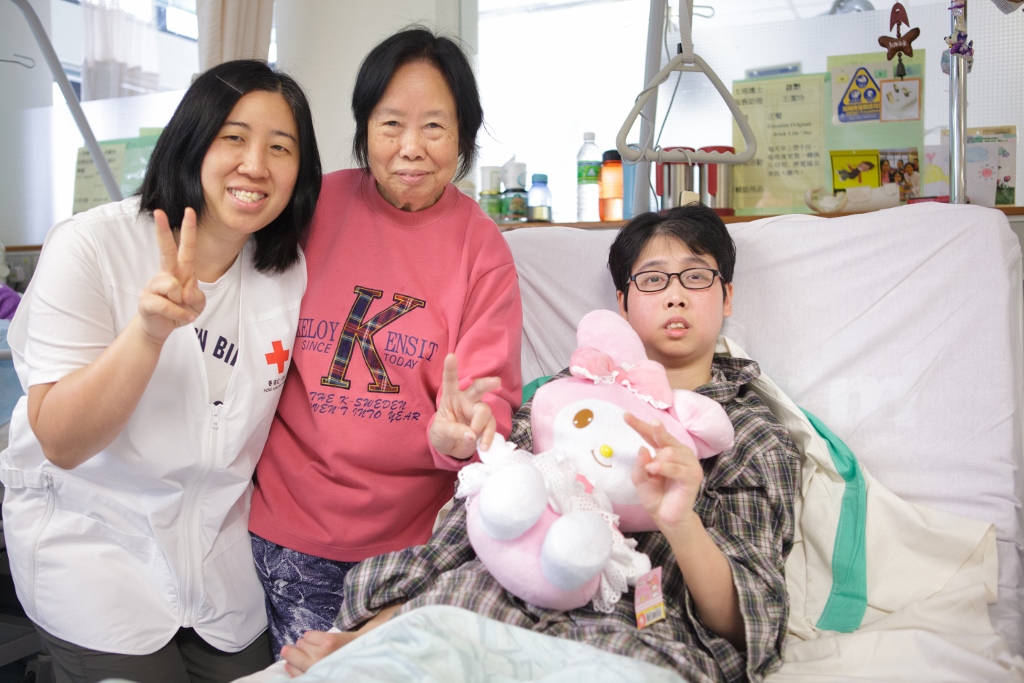 A few years ago, Hui-ping had her right leg amputated as the only solution to her delayed medical treatment on an accidental bacterial infection. The event not only left her in a coma for three months, but also deprived her of the ability to speak and made her a victim of Tetraplegia (loss of use of all four limbs) when she next woke up. Her aunt took up the sole responsibility to take care of her sister's child.
Luckily, Hui-ping's condition has seen a positive twist recently. Aside from speaking, she has gradually resumed the ability to move her left hand. The hospital is now planning to accelerate her recovery with prosthetics. Hui-ping's aunt is grateful for Hong Kong Red Cross's (HKRC) regular visits and other services of giving her niece and her an immeasurable amount of spiritual support along the way.
The HKRC Patient Caring Programme continued to provide regularly visit for long-stay patients and organize various activities for them, also played a supportive role to patient's family member to bring them love and blessing. Activities and visits aside, Patient Concern Service also offers a range of services in different hospitals, such as companion and escort services, mobility equipment loan service and free magazine distribution, to cater the regular needs of inpatients.
Thank for your support, to let us assist inpatients to survive the road of fascial and psychosocial recovery!
Please join our monthly donation program and become "Friends of Red Cross" or increase your current monthly donation to help us sustain and extend more services and spiritual support to Hui-ping, and much more inpatients and their family members.