From the bottom of heart ‧ Psychological Well-being
---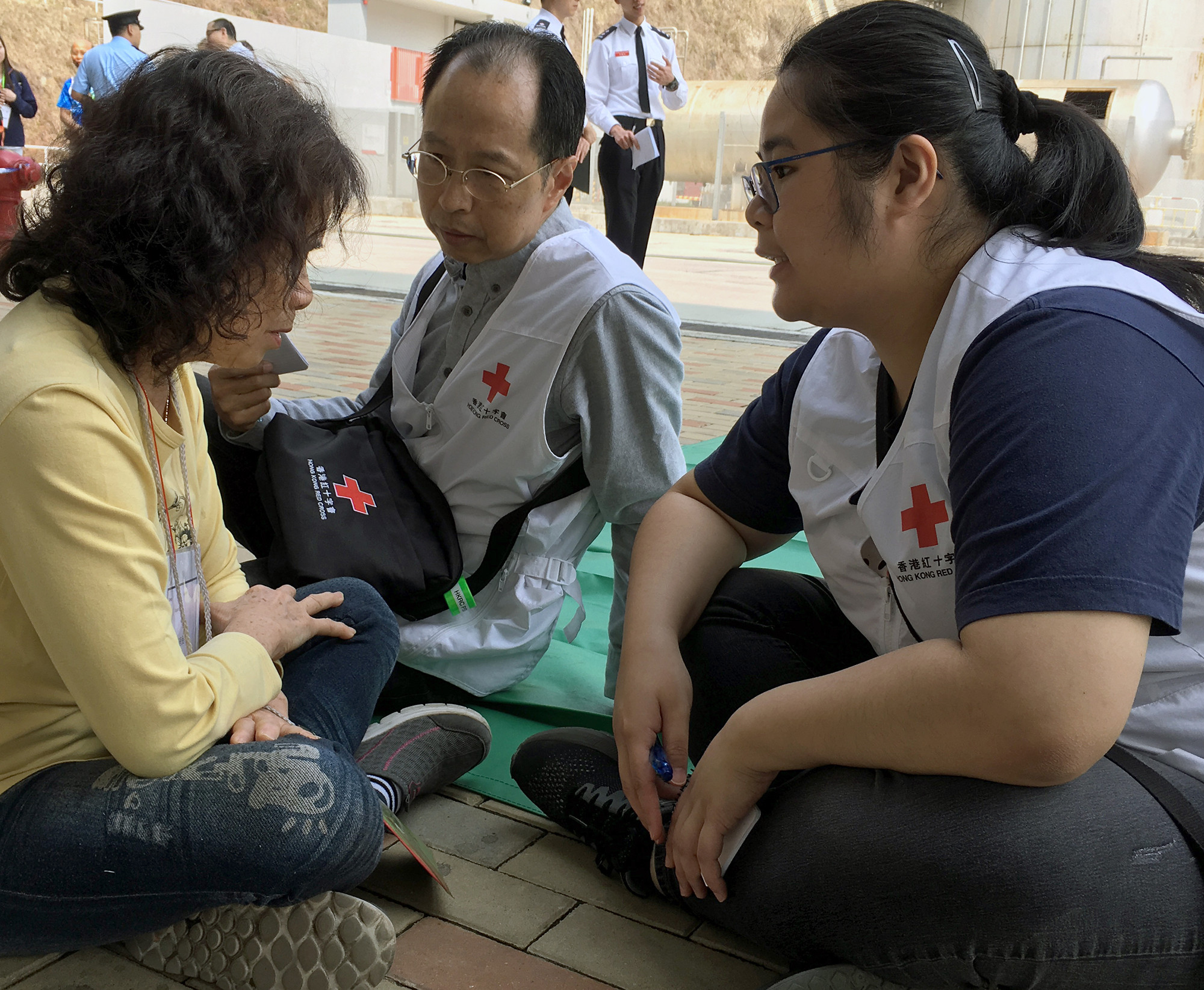 When there are needs, the Hong Kong Red Cross will mobilize psychological support service team to alleviate the initial stress of the affected people and reduce the impact of trauma. With your support, we would provide prompt responses to the causes and prepare the provision of psychological support in emergencies.
Here is our Psychological Support Service Team volunteer's review after service:
A fatal bus crash accident happened at Tai Po Road on 10 February 2018 that unfortunately left 19 dead and over 60 injured.
Following on-site assessment at Kwai Chung Mortuary, The Psychological Support Service Team of Hong Kong Red Cross mobilized 10 psychological first aiders, 1 staff and 2 clinical psychologists to collaborate with government to provide individual psychological first aid service to 44 affected family members at Kwai Chung Mortuary from evening of 10 February to early morning of 11 February 2018.
"As a psychological first aider of Hong Kong Red Cross, I was at the mortuary with the affected family to support them with the process of body identification. During these difficult times, it might not be necessary to have a lot of dialogue with the family members. Instead, it might be better to accompany them as support and provide practical need such as to arrange transportation for them. The service made me understand the importance of listening and to be devoted to patience."
Psychological Support Service Team Volunteer Recruitment (Please stay tuned for more information)
Please join our monthly donation program and become "Friends of Red Cross" or increase your current monthly donation to let us train up more people in the community to be "Psychological Support Service Team volunteer", so as to provide diversified humanitarian services continuously in response to different needs of the society.
More about Psychological Support Service